Our Staff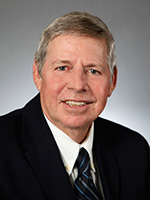 David Ramsey
David Ramsey joined Florida Bond & Mortgage in 1980. Prior to that, he was a commercial banker with Southeast Bank. David is a native of South Florida and graduated from Furman University with a Bachelor's degree in Economics/Business and the University of Florida with a Master's degree in Business Administration (Finance & Real Estate concentration). He is also a graduate of the Mortgage Banker School. David is active in the Rotary Club of Downtown Fort Lauderdale, the Lauderdale Yacht Club and the First Presbyterian Church of Fort Lauderdale. David lives in Fort Lauderdale with this wife of 34 years, Debbie. They have a son David, Jr. who is also in the mortgage business as a loan officer for FBM and a daughter, Kristen who is an elementary school teacher in Atlanta, GA. David enjoys fishing, golf and tennis.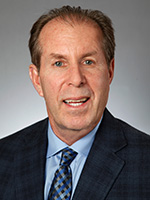 Bruce Quailey
Bruce Quailey joined FBM in 1973. Bruce grew up in Pittsburgh, PA and graduated from Penn State University in 1971. He is still a huge Steeler and Nittany Lion supporter and fan. Bruce lives with his wife of 31 years, Sue in Fort Lauderdale. They have a son, John, who is a real estate attorney and a daughter, Tara, who is a residential and commercial realtor, both in Fort Lauderdale. Bruce proudly serves as chair of the City of Fort Lauderdale Parks, Recreation, and Beaches Advisory Board along with homeowner association and fraternity boards. He is a past President of the Mortgage Bankers Association of Broward County and regional governor of the Florida MBA. Bruce also enjoys all sports and is an avid, yet poor golfer along with being an antique furniture collector.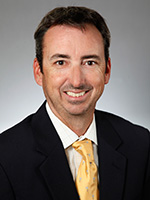 Ryan Cockman
Ryan Cockman joined Florida Bond & Mortgage, Inc. in September of 1999 under the tutelage of Felix "Buddy" Lee. He completed his bachelor's degree at the University of South Florida. Ryan currently lives in St. Petersburg, Florida with his wife Natalie and their son, Andrew. Ryan is an avid golfer and fisherman and enjoys both pursuits the most when accompanied by his son and father.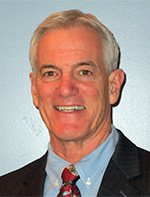 Don Hannon
Don Hannon joined Florida Bond & Mortgage, Inc. in 2014. Prior to that he was in Business Banking with Wells Fargo Bank and Bank of America for a combined 15 years. Don graduated from John Carroll University with a Bachelor's Degree in Accounting and with an MBA in Finance from Wayne State University. Don resides in Naples, FL with his wife of 47 years. He and his wife have two married daughters and two granddaughters. Don is an avid racquetball player and plays in local and national tournaments. Boating, kayaking and biking are other additional interests.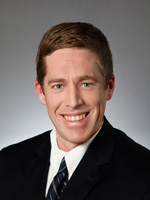 David Ramsey, Jr
David Ramsey, Jr. joined Florida Bond & Mortgage in August of 2012 where he learned the details of the business from David Ramsey Sr. and Bruce Quailey. Prior to joining FBM, David worked as an auditor at a public accounting firm. He is involved in NAIOP, ICSC, ULI, CIASF, and various other commercial real estate organizations in Fort Lauderdale where he currently resides. David obtained degrees in finance and accounting from Florida State University and enjoys tennis, fishing, boating, and golf in his free time.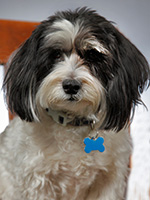 Hollywood (a.k.a. Woody or Woodster)
Hollywood joined FBM in 2007. Hollywood is a trained attack animal who guards the FBM vault, ensuring that lender's fund loans and borrowers pay them back. He currently is the deciding vote on all crucial FBM matters.